Jean-Willy Kunz
Président du jury / President of the Jury
Succeeding John Grew as the Artistic Director of the CIOC, Jean-Willy is also the first organist in residence of the Orchestre Symphonique de Montréal. In this capacity he not only performs both as a soloist and with the orchestra, but also sees to the development and showcasing of the Pierre-Beique organ at the Maison Symphonique. His discography reflects the broad range of his musical interests, including music for solo organ, organ and other instruments, and organ with orchestra. His recording "Symphonie et creations pour orgue et orchestra" with the OSM won a Juno award in 2016. Jean-Willy Kunz is Professor of Organ at the Conservatoire de musique de Montréal.
Martin Baker (Royaume-Uni / UK)
Born in Manchester in 1967, Martin Baker studied at the Royal Northern College of Music, Chetham's School of Music and Downing College, Cambridge, then held positions at London's Westminster and St Paul's Cathedrals before being appointed to Westminster Abbey at the age of 24. In 2000 he returned to Westminster Cathedral as Master of Music, where he was responsible for directing the world-renowned choir in its daily choral programme and busy schedule of concerts, tours and recordings. Martin Baker is also much sought after as an organist, playing frequent solo concerts in the UK and around the world.
Bernard Foccroulle (Belgique / Belgium)
In addition to being an internationally acclaimed concert organist, Bernard Foccroulle has enjoyed a diverse musical career spanning numerous fields and institutions. His extensive discography as a soloist includes more than forty CD's, including the complete works of Bach on historical instruments. Mr. Foccroulle also regularly collaborates with other musicians and artists, citing an interest in combining organ music with other art forms. From 2009 to 2019 he was Professor or Organ at the Royal Conservatory of Music in Brussels, and he has also held positions as director of the Brussels opera house and of the Festival Aix-En-Provence. Mr. Foccroulle is also a published composer and has written several published books. He holds honorary doctorates from the University of Montréal and Aix-Marseille University.
Rachel Laurin (Canada)
Rachel Laurin is both an accomplished organist and a renowned and prolific composer. She was Associate Organist alongside Titular Raymond Daveluy at St. Joseph's Oratory in Montreal from 1986-2002, and was Titular Organist at Notre Dame Cathedral in Ottawa between 2002 and 2006. Since then, she has devoted herself to composition, recitals, masterclasses, and lectures. She has been an Associate Composer of the Canadian Music Center since 1989, and is House Composer for Wayne Leupold Editions. She has written over a hundred works for solo instruments, voice, instrumental ensembles, choir, and orchestra, most of which are already published. In 2016 she was made a Membre du Comité d'Honneur of the Fédération Francophone des Amis de l'Orgue.
William Porter (États-Unis / USA)
Widely known as a performer on organ and harpsichord in the US and Europe, William Porter is also recognized internationally for his skill in improvisation in a variety of styles. He has performed at many major international festivals and academies and has made numerous recordings on historic instruments. Mr. Porter is recently retired as Professor of Organ, Harpsichord and Improvisation at the Eastman School of Music, and since the early 1970's he has at various times been a faculty member at many prestigious music institutions, including Yale University, Oberlin College, the New England Conservatory, and McGill University. Currently, Mr. Porter serves as an organ consultant for the Constellation center to be built in Boston, and has returned to Eastman as part-time Professor of Organ.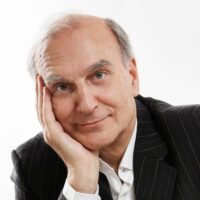 Louis Robilliard (France)
Louis Robilliard is a celebrated international performer and improviser, but his primary passion is teaching. A renowned pedagogue, Mr. Robilliard is Professor Emeritus of the Conservatory of Lyon, and was the Visiting Professor at the Conservatorium van Amsterdam for many years. In addition, he is regularly invited to teach at conservatories and universities across Europe and Asia. His many recordings reflect his vision of French and German repertoire, as well as his passion for transcribing piano and symphonic works for organ. He has an interest in organ building, and was on the National Commission of Historic Monuments (France), where he was able to document around fifty historic organs. He is the Titular Organist of the historic Cavaillé-Coll of the church of St. François de Sales, in Lyon.
Helga Schauerte-Maubouet (Allemagne et France / Germany and France)
Called by Piano Magazine "one of the best organists alive today and one of the few to honor the noble title of performer", Helga Schaurte-Maubouet is a highly respected musician both in the circles of organ performance and musicology. She is recognized as a prominent scholar of the music of Jehan Alain, having been engaged as editor of Alain's complete works by Bärenreiter Verlag. At the crossroads of French and German music, she is the Titular Organist of the German Lutheran Church in Paris, and Professor of Organ at the Nadia and Lili Boulanger Conservatory of the 9th Arrondissement. In recognition of her artistic achievements, she is decorated with the Order of Arts and Letters (France) and the Order of Merit of the Federal Republic of Germany.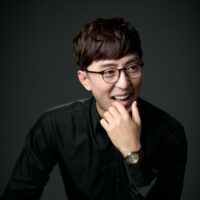 Dong-Ill Shin (Corée du Sud / South Korea)
Hailed as "one of the world's most promising talents of his generation" (Echo Republicain), Dong-Ill Shin is a prize winner of several major international competitions, including the Grand Prize of the 20th Chartres International Organ Competition. His teachers include Dr. Tong-soon Kwak, Jean Boyer, Olivier, Latry, Michel Bouvard, Marie-Claire Alain, and James David Christie. Mr. Shin is renowned as a performer, having been a featured artist on many radio and television programs worldwide and having given concerts in many prestigious venues and festivals. He has also played under Maestros including Myung-whun Chung and Hans Graf. Dong-Ill Shin is currently Professor of Organ at Yonsei University in Seoul and is the organist at Saemoonan Presbyterian Church.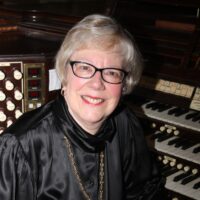 Patricia Wright (Canada)
Dr. Patricia Wright earned degrees in organ performance from Carnegie-Mellon University, and completed her Doctor of Musical Arts degree at Yale University. In addition, she has studied in France with Nadia Boulanger and Jean Langlais. She has been the Director of Music and Organist at Metropolitan United Church in Toronto since 1986, which houses the largest pipe organ in Canada. She is a founding member of the United Church of Canada Association of Musicians, and in 2010 became the first person in the UCC to be covenanted as a Congregational Designated Minister of Music. As a recitalist, she has performed throughout Canada, the United States, and Europe. Prior to her jury appointment for CIOC 2021, she served as a juror in the preliminary round for the 2017 CIOC.